Description
You will make a journey to a place far away in cosmos, where the universe begins. This place is said to be inhabited by a sinister creature that is using it's location to become a God. Thus she has taken control of species on other planets that used to be friendly.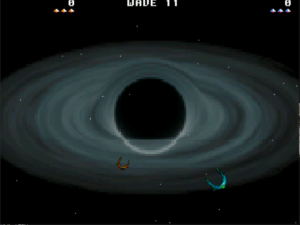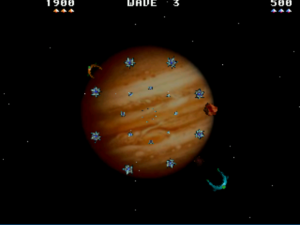 Navigate you ship in cosmos, alone, or with the of a fried. The game features:
1-player, or 2-player  cooperative mode
12 different stages at different locations
11 different enemies
4 BOSS enemies
Dual fire power-up, and shield power-up
Music by J.S. Bach, and Strauss
Hi-score save
The game will be delivered as a ATARI Jaguar cartridge that you plug directly into the cartridge slot on your ATARI Jaguar.